Everyone has that one friend who is always wearing beautiful items by an un-discovered talent, from a market or independent showroom that you wouldn't even know where to begin to track down. Luckily SilkFred has the answers.
Sourcing rarefied and unique smaller labels and designers from around the world. They stock over 250 brands with an on demand marketplace to ensure they're giving their customers what they want by gauging their interests. A few of our favourites are; Dancing Leopard, Lanti, Liquorish, Dolly Rocka, Girl in Mind, Never Fully Dressed, Scarlett Black London, Adolescent Clothing and Elsie & Fred.
SilkFred are a platform for new brands and designers to sell their work and give them an opportunity to break into the competitive fashion market. They have a proven ability to increase and drive sales as well as working with brands on a supportive, partner basis.
The Interview (London) talks to founder and visionary Emma Watkinson about how she has turned SilkFred into a phenomenal on-line success and her tips and advice to other entrepreneurs looking to start their own business.
Hi Emma! Please can you introduce yourself and your company SilkFred?
I'm Emma Watkinson, CEO & Co-Founder of SilkFred – a one stop shop for unique designer fashion at affordable prices. We partner with the coolest independent brands and give them a platform to grow their business. We also love helping shoppers differentiate themselves by sourcing unique clothes that are stylish and fun. Our philosophy is centred around not taking ourselves too seriously, challenge ourselves every day and a get-shit-done attitude.
When did you come up with the idea and what was your next step?
My experience prior to SilkFred was in fashion retail – first working on shopfloors moving into buying and merchandising. The idea to start SilkFred began with lunch with a friend (now my Co-Founder) where we talked about a fashion brand his friend had invested in. He asked my advice about what could be done to boost sales for the handbag brand and we started to talk about the wave of entrepreneurs creating their own fashion brands and how they were struggling to get their products to market and create sustainable businesses. We chose to go and build the solution.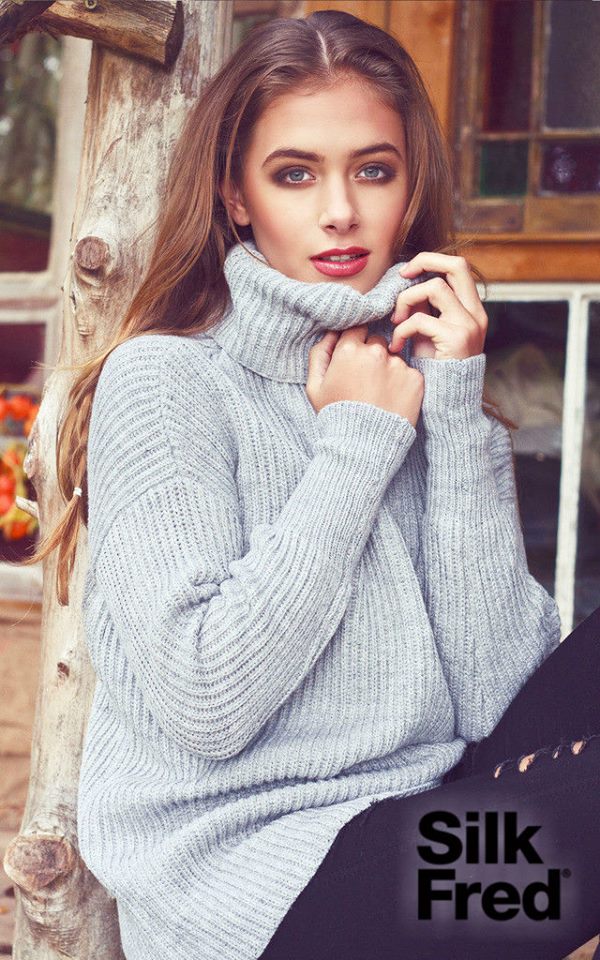 Images courtesy of: SilkFred
What is SilkFred offering that the fashion industry has been lacking?
For fashion brands we have a proven ability to drive sales, offer better financial terms and we have a personalised, supportive partnership approach with our brands. For shoppers, we are a central destination to discover new brands and hunt down unique and edgy styles that their friends won't have – and will love!
How did you discover the first labels that you sold through SilkFred?
I headhunted 10 brands through my existing network, London Fashion Week and a pool of recent grads from fashion schools. I remember at the time, SilkFred as a concept was quite a hard sell as brands just weren't used to going direct to market, preferring to model their business on wholesale. I had to recruit the next 30 brands post launch and it was such an exciting time, introducing this new concept and way of doing business. Now, brands are much more comfortable with independent sales channels, they can make more money and are not reliant on wholesale clients to support their business. We are approached by 100's of brands every month now!
How did your first customers discover you?
We promoted ourselves to our own network to begin with and I would shout about SilkFred to anyone who would listen. We focused on reaching people through social media, building an email list and working out what people really wanted, what they felt like they weren't getting from other retailers.
Did you anticipate such a big growth for your business?
Yes definitely! I believed that the opportunity for SilkFred was so right and we were really adding value to a growing market. That said, the big moments still blow my mind. I remember one day where we sold as much as three months combined to the previous year and it was incredibly overwhelming.
Can you tell us about your experience with gaining investment for SilkFred. How did you first approach investors to raise the money?
Our first investors came from our personal network and we raised enough money to build the platform, test the proposition for brands and shoppers. When we were ready to start marketing, we raised investment through the crowdfunding platform, Crowdcube. I pitched the business at public pitch competitions, asked everyone I knew for introductions to potential investors, met with angel investors and ran events to promote the crowdfunding campaign.
You need a lot of energy and drive to go out and get investment, it's such hard work, but then I think it should be. Investors put you through your paces, you're testing out your strategies and vision. It's actually pretty cool getting the opportunity to talk about your business for an hour at a time. I feel humbled that investors give their time to let me pitch to them!
You were a finalist for 'Best Female Led Investment' and 'Entrepreneur of the Year.' What do you think it is that has made you and your company create such a positive impact in the entrepreneur and new business community?
I think it's partly down to the partnership approach we take to working with brands, empowering them, supporting them in whatever way we can. When you build a like-minded community, share information and ideas freely, you create a positive impact and there's so much value that comes back to you.
I also worked with the government on the Business is Great Britain campaign to create awareness of the small business community and I mentor at the London College of Fashion.
When I've done public speaking events at trade shows, industry events etc. I always try to talk transparently about my experience of starting a business and growing it – the highlights AND the low points. It's tempting to compare ourselves to other people and measure our worth against the success of others but it's important to share stories of when things were hard, when you failed, when you felt vulnerable and how you overcame those negative experiences. People relate more to your struggles.
What are your future plans for SilkFred?
My plan is keep growing the business and the team, work with more brands and focus on international expansion.
What are some of the key lessons you have learnt whilst branching out on your own and building a business?
I learned that it's essential to have a mentor; someone who you can pick up the phone to when you need advice, has been through what you're going through and can offer valuable insight when you need it most.
I also believe having a supportive community really helps. This can be your team, friends, family or partner. Also, I found connecting with other entrepreneurs who I could share ideas, contacts and chat through what I'm working on really helps gain new perspectives and also the opportunity to get things off your chest, talk through issues you might be facing. It's hard work building a business and you need all the support you can get. Surround yourself with good people!
And what are the best pieces of advice that you could offer our readers who're also looking to build a business and excel in their careers?
Learn, never stop learning. It's important to keep growing and expanding your knowledge. Ask questions when you don't understand – you don't have to have all the answers. If you find yourself in a boardroom and you have no idea what someone is talking about, stop them and ask them to explain. Take the time to understand what your strengths are and the areas you're weaker in. I want to work with people who are smarter than I am, who can add value to areas of the business where I can't. Above all, be resilient. Starting your own business is an amazing experience but you need to be able to keep going and push through the struggles.